Web Design & Development in Gainesville, FL
Where Gainesville's digital stories come to life
In a world dominated by the digital landscape, Julie, a small business owner, realized her business was missing out on countless opportunities. The dated look and clunky functionality of her website kept potential clients away. But then she decided to transform her online presence NOW! She sought out experts to craft a website that would not just 'exist' but thrive, captivate, and stand out. Just months after taking that step, her site wasn't just a website; it was her brand's story, elegantly and interactively told, drawing customers from every corner. Don't let your business story remain untold. Elevate your brand today and craft a narrative that resonates with every visitor.
Julie's original website felt outdated, with a clashing design that didn't align with her massage therapy's peaceful essence. It was unresponsive for mobile users, a significant segment of her audience. With a redesign, everything changed. The revamped site exuded calm with serene blues and soft whites, offering an intuitive navigation similar to a therapeutic massage's flow. The cohesive design told a story of healing and relaxation, becoming more than just a website. It transformed into an online reflection of Julie's therapeutic expertise, ensuring clients could connect anytime, anywhere.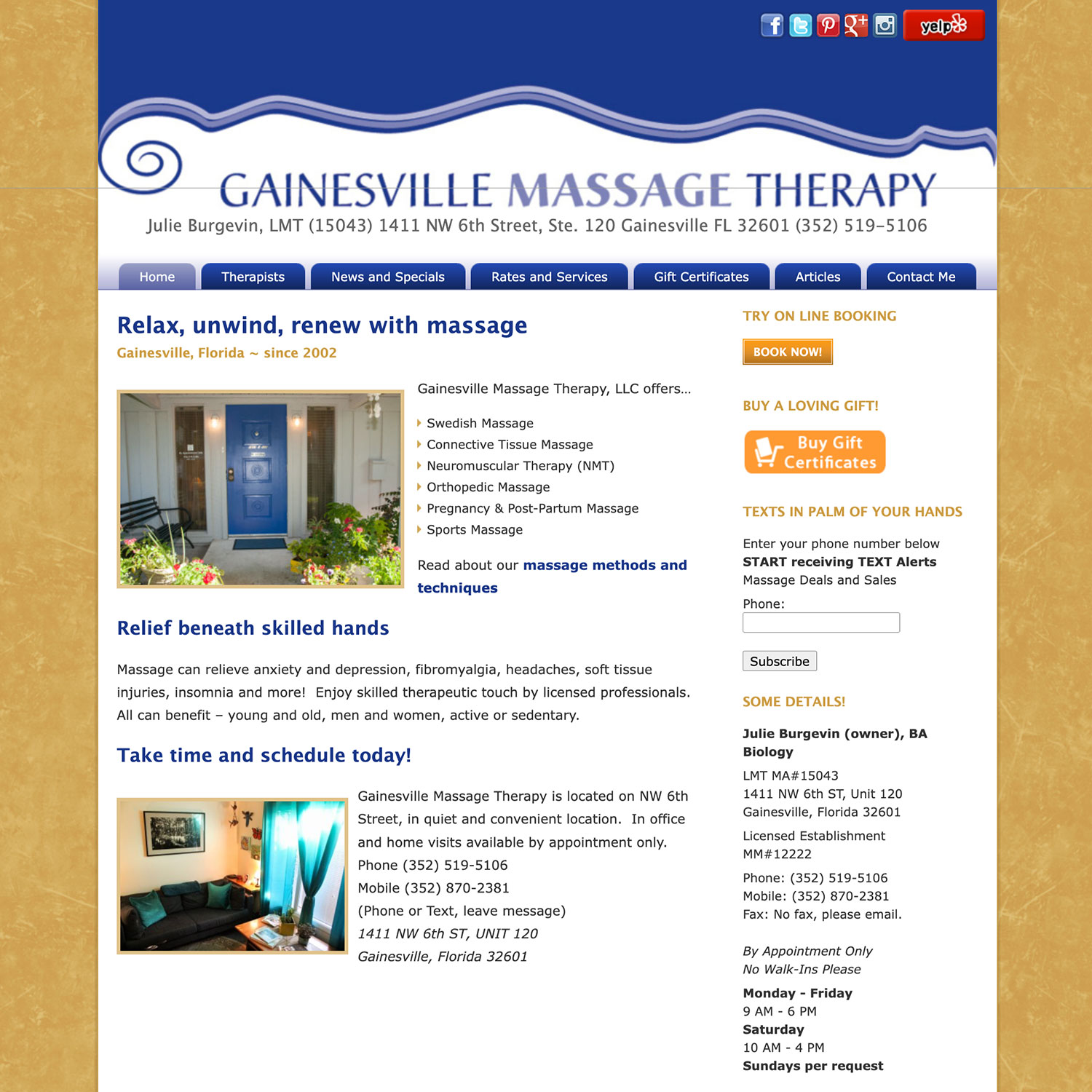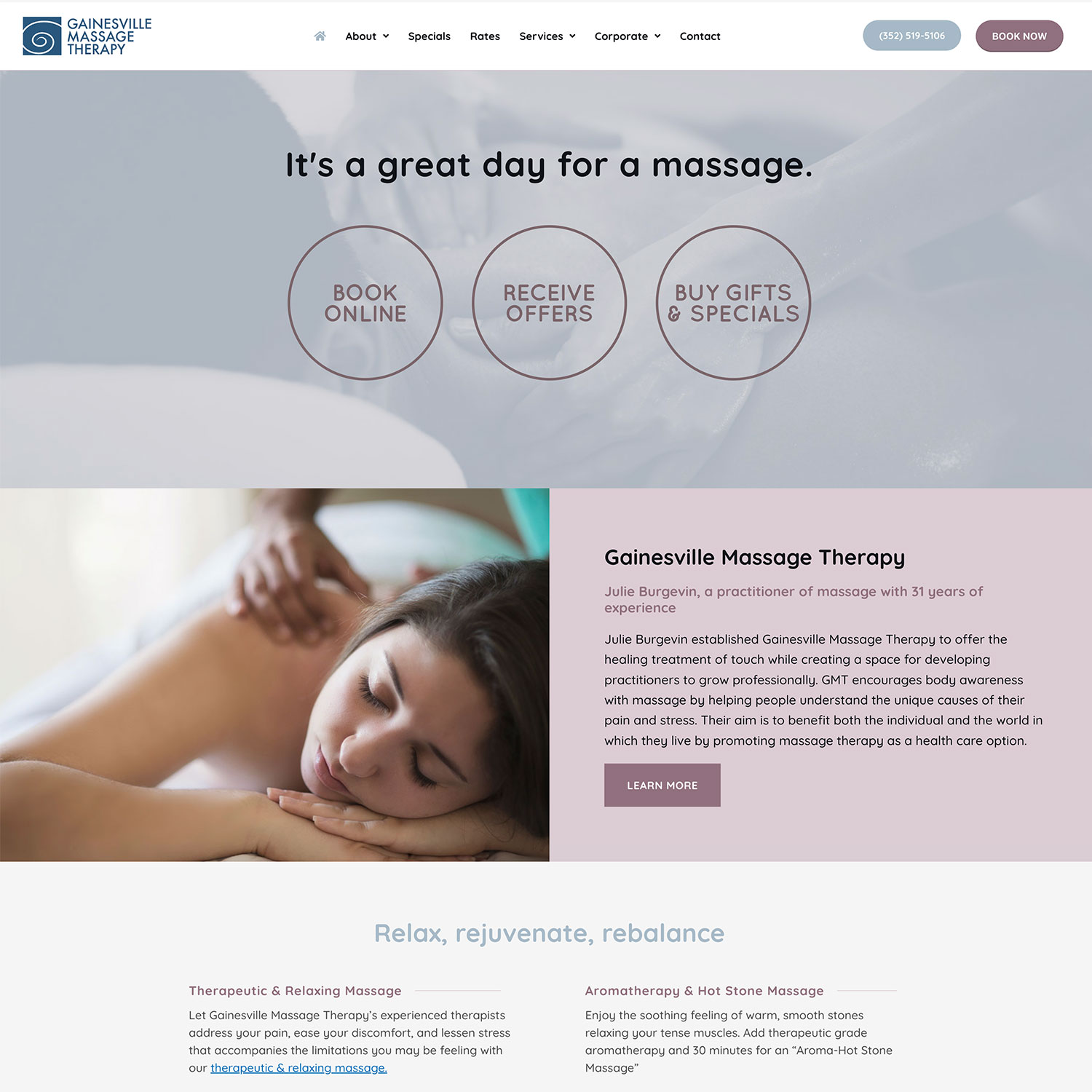 Imagine you had a website which made you look as credible as you actually are. A website which in fact made you look more credible than your competition! That's what we give you, credibility that creates the right first impression. You need your site to be easy and intuitive to navigate. You want your site to be held in high esteem by your customers, friends and family. You want to be proud of your company's online image. You need your website to be part of your brand, fit in with your marketing materials, and communicate your key messages at the right points. Essentially, you need your website to work as hard as it possibly can grow your business and make you a success.
At the heart of our work lies a commitment to genuine collaboration, open dialogue, and shared excitement. With us, you're not just another project; you're a partner in a journey to tell your story with precision and purpose.
We treat designing for the Web the same way as we do for print – with a simple, clean, straightforward approach, a fearless use of color, a sharp eye for great images, and a commitment to making and keeping our clients happy. We believe that content drives action. Our websites are clean, professional and intuitive. Our web design and development services meet web 3.0 standards for ease-of-use, accessibility and interactivity. We have the expertise to optimize, maintain and update your online presence to assure optimal search and browsing exposure.
Web Redesign & Development
In the heart of Gainesville, digital tales age and sometimes fade. If your website feels like a chapter from a past era, we're here to rejuvenate its narrative. Beyond mere aesthetics, our redesigns merge beauty with function, crafting inviting and intuitive digital experiences. We don't just refresh visuals; we reinvigorate your story's essence. So whether you're igniting a new online journey or refining an existing tale, let us be your digital storytellers.
Have you found yourself lost in a plot twist? Maybe the architect of your online story vanished, or the promise of a captivating site turned into a maze of confusion. Perhaps the once-friendly rates of your design agency transformed into a costly saga. If any of these resonate, it's time for a narrative shift. Let us rewrite your digital journey, whether it's mending a broken page, elevating your online presence with a high search engine ranking, or crafting a new tale from scratch. Join us for a complimentary chapter with our Gainesville digital team, and let's start your story anew.
Ready to elevate beyond just a website? Perfect. Let's discuss your vision and how we can bring it to life.